Scottish Grand National
Ayr - Saturday 22nd April

The Scottish Grand National Festival is Scotland's biggest and best two days of jumps racing.

Sign Up Now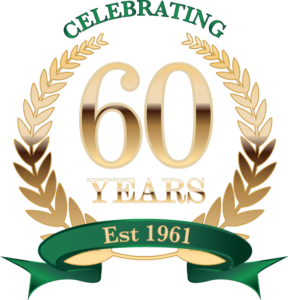 The Scottish Grand National: A Prestigious Horse Racing Tradition


Origins and Evolution of the Scottish Grand National
The Scottish Grand National is a highly regarded horse racing event held annually at Ayr racecourse in Scotland. With a rich history dating back to its inaugural running in 1858, this prestigious race has become a prominent fixture in the British racing calendar.
Notable Moments and Records
The Scottish Grand National has witnessed many memorable moments throughout its history. From thrilling finishes to remarkable performances, this race has produced its share of standout moments.
In 1977, the race saw its closest-ever finish when Androma and Dunrobin dead-heated for the win.
The legendary jockey Tony McCoy holds the record for the most wins in the Scottish Grand National, with three victories to his name.
The fastest time ever recorded in the race was set by Grey Abbey in 2004, completing the course in 7 minutes and 45.40 seconds.
Legacy of the Scottish Grand National
The Scottish Grand National has established itself as a prestigious and historic horse racing event in the UK. It attracts top-class horses, jockeys, and trainers from around the world, showcasing the best of the racing industry.
Conclusion
The Scottish Grand National is a historic and prestigious horse racing event that has captivated audiences for over a century. With its origins dating back to the 19th century, notable moments, and a rich legacy, this race holds a special place in the hearts of racing fans and remains an iconic event in the world of horse racing.
Twelve months ago, the Welsh trainer Christian Williams went north of the border to win the Scottish Grand National after his 9 year-old Win My Wings landed the 4m contest as the co-favourite.
It was the first win in the race for Williams, but he could be adding to that tally as soon as this Saturday as he's got the current 2023 Scottish Grand National favourite – Monbeg Genius @ 9/2 & Kittys Light JFav @ 9/2
Latest prices for Scottish Champion Hurdle and the Scottish Grand National at Ayr this Saturday;


Past 5 years' winners, jockeys, and betting prices for the Scottish Grand National:


Scottish Grand National 2022:
Winner: Win My Wings
Jockey: Rob James
Betting Price: 13/2

Scottish Grand National 2021:
Winner: Mighty Thunder
Jockey: Tom Scudamore
Betting Price: 8/1

Scottish Grand National 2020:
Winner: null (canceled due to COVID-19 pandemic)

Scottish Grand National 2019:
Winner: Takingrisks
Jockey: Sean Quinlan
Betting Price: 25/1

Scottish Grand National 2018:
Winner: Joe Farrell
Jockey: Adam Wedge
Betting Price: 33/1

Scottish Grand National 2017:
Winner: Vicente
Jockey: Sam Twiston-Davies
Betting Price: 9/1